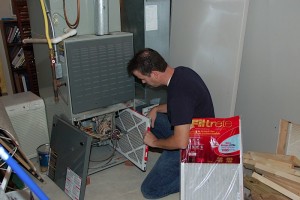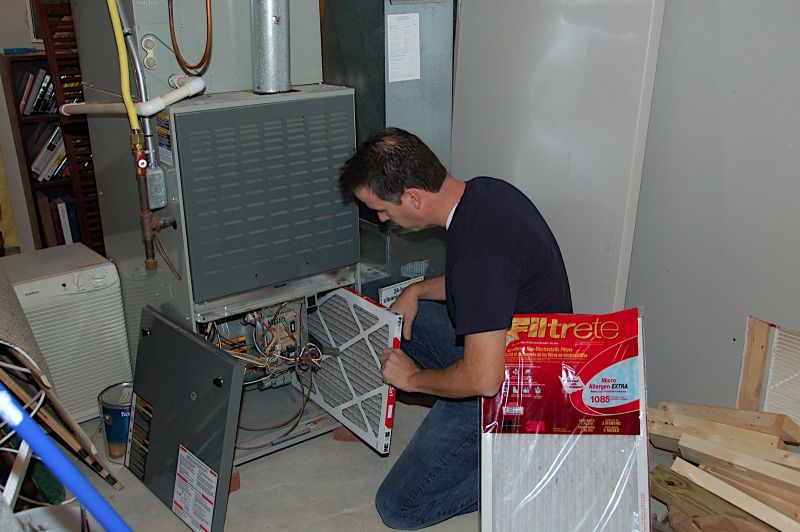 Filters play a crucial role in the overall functioning of your heating, ventilation and air conditioning system. It is thus important to make the right choice when purchasing air filters for your furnace. Irrespective of the filters you choose, it is of utmost importance to ensure that they are cleaned or changed on a regular basis. Dirty air filters greatly lower the efficiency of your HVAC system and this leads to frequent breakdowns of your system as well as increased energy bills.
HVAC professionals recommend that you change the filters monthly, but this can vary depending on lifestyle factors such as the frequency of use of your furnace and the number as well as the types of pets you have in your home.
Types of Filters
There is a myriad of air filters in the market to choose from, each with its own pros and cons. Discussed below are the main types:
Flat Panel Fiberglass Filters
These types of air filters are disposable and are the least expensive option in the market. Once the filters get dirty, you replace them with new ones and because they are very affordable, it is not a costly affair but can save you hundreds of dollars in terms of energy bills. The downside with flat panel fiberglass filters is the fact that they only protect your HVAC system from large debris. This means they do not enhance your indoor air quality, but just help the furnace to run efficiently.
Pleated Polyester Filters
These filters are also disposable, but relatively costly than the plain panel fiberglass filters. Because of the fact that they are made from pleated material, they have a higher capacity to catch and contain dirt, dust mites, pet dander, microbes and other contaminants in the air. The electrostatic version of pleated polyester filters is more effective in capturing smaller particles and therefore ideal for people with allergy.
HEPA Filters
HEPA filters are the most efficient and effective filters in the market. They capture up to 99.97% of all particles in your indoor space and such greatly enhance your indoor air quality. Unlike the other types of filters which you can easily install, HEPA filters are larger in size and as such you need a professional HVAC technician to install them.
Washable Reusable Filters
Unlike disposable filters where you replace with new ones once they get dirty, washable filters are made from durable and strong filtration materials which can stand being washed and re-used. For optimal efficiency, it is important that you hire the services of a professional HVAC company to be cleaning these filters from time to time. The professionals will do a comprehensive job to ensure all dust and hard dirt is removed. The only downside with these types of air filters is that they are not as effective as HEPA filters in improving your indoor air quality.
With the help of Air Conditioning Deerfield Beach NATE-certified technicians, you will be able to make the right decision on the type of filters that befits your furnace best. They will also show you how to change the filters and how to take care of it so that your system is always operating at its peak efficiency.
For more information on filters and how to go keep your HVAC systems running at peak efficiency, contact us today at (954) 871-2428.