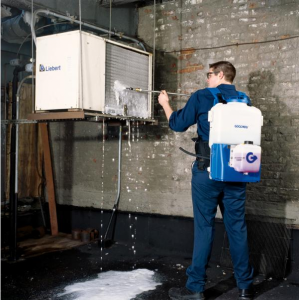 Most homeowners tend to overlook the cleaning of furnace blower and coil. However, regular cleaning of coil and blower can save them hundreds or even thousands of dollars on utility bills every year. Cooling coils if not cleaned on a regular basis leads to the buildup of lint which clogs the air and this forces the air handlers to work extra hard to attain the desired temperature. This will ultimately lead to skyrocketing of energy bills which will be a financial burden to you and your family. To save you from incurring huge energy costs, Air Conditioning Deerfield Beach has invested in quality equipment and workforce to help you in cleaning your coils and blowers.
Benefits of Coil and Blower Cleaning
A simple process of cleaning your coils will go a long way in unclogging the airways and this will greatly improve the efficiency of your air conditioning system. On the other hand, professionally done blower cleaning process will remove months of debris and dust buildup that impairs the air pushing capability of that blower. This will result into more airflow and less electricity to heat or cool the home.
In addition, regular cleaning of coil and blower will prolong the life of your HVAC unit, improves air quality in your home as well as prevent mold and leaks.
Why Employ Our Services
At Air Conditioning Deerfield Beach, our coil and blower cleaning services are among the best in the entire region. We offer unmatched customer service and top of the range services. We perfectly understand that our clients have different needs and that is the reason why we offer customized services to ensure that every customer is catered for in the best way possible.
We have flexible and customer friendly pricing model to suit all our customers' budgets and needs. Unlike other players in the market, we give our clients an upfront quote free of charge after evaluating the extent of work to be done and it is final. This ensures that you are not inconvenienced after the work is done since you have to add extra cash to the quotation given.
Our technicians are not only highly skilled but also fully licensed and insured. This is very crucial because in case of any eventuality in the course of doing the cleaning job, the insurance company will be responsible for any liability. We also offer a 100 percent satisfaction guarantee for all the work done by our experts. This gives you peace of mind knowing that everything will be done to your satisfaction at no extra cost.
We also leave your environment safe since all the detergents we use are VOC-free. These detergents do not pollute your indoor air.
Give us a call today and our technicians will clean your coils and blowers in a professional manner!