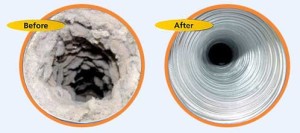 As a homeowner, dryer vent cleaning is as crucial as cleaning other components of your HVAC system such as air ducts, coils and blowers. This is because there are risks and dangers that can be avoided by employing the services of a professional HVAC company to come inspect and clean your dryer vent.
Importance of Dryer Vent Cleaning
According to statistics provided by the Consumer Product Safety Commission, there are approximately 15,500 dryer fires, around 30 deaths and above 310 injuries that occur every year as a result of dryer exhaust duct fires. All this can be prevented by having your dryer vent cleaned at least once a year.
It may seem a simple task but your best bet is hiring a professional to handle it. This is because when you hire a professional company such as Air Conditioning Deerfield Beach, you will be assured that the work will be done thoroughly and comprehensively. The benefits of hiring professionals outweigh the amount you will spend by far. The safety of you and your family should not be compromised at any time because 'health is wealth'.
Apart from the risk that blocked and dirty dryer vent poses to your family, it also reduces its efficiency and by having it cleaned will definitely boost the efficiency of the dryer. This will ultimately save you a considerable amount of money in terms of energy bills.
Another reason why you should clean your dryer vent is that is prolongs its lifespan. This saves you hundreds of dollars that you could have otherwise used in repairs or replacement.
Telltale Signs that Your Dryer Vent Needs Cleaning
Clothes taking longer to dry and heavy items such as sweaters and towels remaining damp at the end of the drying cycle
Visible debris and lint on the outside vent opening
Skyrocketing of energy bills
Apart from the above signs, if your dryer vent has not been cleaned for more than two years, it is of paramount importance that it be inspected and cleaned by professionals. Air Conditioning Deerfield Beach technicians will properly and effectively clean your dryer vent to ensure it is operating optimally again. Our experts use state-of-the-art tools such as compressed air nozzles, high-powered vacuums and high-powered truck mounted air compressors based on the configuration and design of your system. Our highly skilled and experienced technicians clean the entire dryer vent from outside to the transition duct inside your house.
Our Dryer Vent Cleaning Services
When you hire our services to clean your dryer vents, we will undertake the following:
Visual dryer vent inspection
Debris and clog removal
Line sanitization
Booster fan cleaning
Cleaning of the lint screen
For all your dryer vent needs, we at Air Conditioning Deerfield Beach welcome you to talk to us via email or phone and see how we can be of assistance to you!