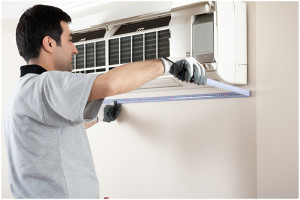 Your AC system is one of the most significant equipment in your home because of the role it plays in cooling you off during summer. Because of the degree of operation these AC units endure, they tend to wear down with time thereby requiring repairs. If these repairs go on for some time, they may start becoming uneconomical and as such replacement becomes the only answer to your AC efficiency. Buying a new AC unit is not a simple task because it involves huge financial outlay hence you need to be very careful when undertaking this exercise.
This article looks at some of the key questions you need to ask yourself as the homeowner when doing a replacement of your AC unit. These questions will help you make the replacement process smooth and worthwhile.
Which AC System Suits Me Best?
In order to know the AC system that will serve you right, you should first consult qualified HVAC professionals who will perform a home inspection to determine the right unit based on your home structure and size. For instance, if you live in a smaller home in square footage, you don't have to trouble yourself by purchasing an industrial size cooling system. The reverse is also true. Explore options such as central ACs, mini splits and heat pumps.
What Should I Do to Accommodate My New System?
This is a genuine question you must tackle before investing in an AC unit. Before your AC system is installed, there are a number of things that must be examined such as your ductwork, air handlers, thermostats, and other installations. Any extra work that ought to be done in your home to facilitate the efficient operation of your AC unit must be embraced. You may want to consider a programmable thermostat because of the immense role it plays in regulating your temperature and saving you lots of money in energy bills.
What are the Applicable Warranty Terms of My AC System?
Understanding the manufacturer's warranty is a critical step in owning AC systems. Warranties normally cover your AC system for a given period and for specific components such as parts and labor. Consulting with your HVAC contractor can give you ways through which you can safeguard as well as extend the manufacturer's warranty on your AC equipment.
Is There a Need for Duct Leakage and Airflow Test?
Your AC unit is just one component of the cooling system inside your home. For you to have efficient and comfortable cooling experience, you have to ensure your ductwork is examined for leakages and airflow so that your system won't have to work extra hard to cool your home. Some duct systems do not move as much air as they ought to because they are too long, kinked, small or have other constrictions. Ensure your HVAC contractor measures the external static pressure and certifies that it is within the specified limits for your new equipment.