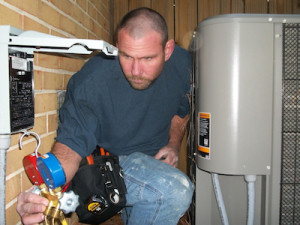 Air Conditioning Deerfield Beach is a prominent HVAC company which specializes in AC installation, repair and maintenance as well as air duct and dyer vent cleaning. Ever since our establishment in Deerfield Beach, we have proven to be the market leader as far as the provision of quality HVAC services is concerned. To us, the comfort of the customer is our number one priority and as such we go to any length to ensure their needs are met. We have long term relationships that we have built with other stakeholders in the industry including HVAC manufacturers, regulatory authorities and independent bodies.
Our Employees
We have a pool of talented and industrious workforce who has a deep knowledge and exceptional technical skills. The recruitment process is customized to include background checks and academic verifications. This ensures we get the best human resource in the market. Whenever we send our employees to your premises, they have our full backing and you can trust them to do a good job. We regularly train them on the various developments in the HVAC industry so as to bring them up to date and make them relevant in the face of changing customer needs and expectations.
Our Customer Service
Air Conditioning Deerfield Beach is a company with a unique philosophy with respect to customer service. We do all that is within our powers to ensure our customers are satisfied. We always seek for their input when developing new products and revising our services. Our robust customer feedback and complaint mechanism ensures we capture the concerns of our esteemed customers and follow through until they are resolved.
Service Guarantee
Our company endeavors to give high quality services to our clients. We have various service classes each customized to meet a particular need in the market. From AC repair to air duct cleaning and pool heating, our excellence is second to none. If a customer feels in any way their needs have not been met as per their expectations, they have a right to channel their concerns to us.
Brand Partnership
We have developed strong relationships with industry players including manufacturers of HVAC products. We have partnered with them in training, warranty provision and sharing of market information to enhance their brand penetration. Among these brands include Carrier, Trane, Goodman, LG, Samsung, Bryant, Lennox, American Standard and many others.
Our holistic approach to customer management ensures they take control of their heating and cooling needs without incurring unnecessary costs and suffering inconveniences.