Customer Service
The first and foremost consideration when looking for emergency AC repair services is whether or not they are there when you need them. Do they answer the phone when your AC goes out in the middle of the night or on the weekend? Do you speak with a helpful customer representative who will document your problem and contact information, or will you be left leaving your information on an answering machine and hoping for a call back before Monday?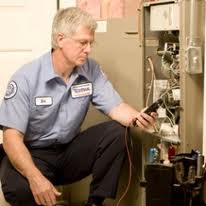 Experienced Technicians
Experienced technicians save you time and money in the end. They diagnose problems faster than less experienced peers. They know where to get the parts you need quickly, if they do not have those replacement parts with them. And unlike less experienced technicians, their repairs will fix the problem for good. You do not have to worry about an experienced tech replacing three items in the hope of fixing the problem. Good techs will carry common refrigerants with them so that you are not left sweltering longer than necessary so that they can recharge the unit after the leak has been fixed.
Reasonable Cost
Reputable emergency AC repair services won't charge much more than calls during standard business hours. They may charge an additional fee for coming during the middle of the night or on the weekend. Good AC repair services will not gauge their customers because their reputation matters to them. Some firms offer flat rate pricing.
Quality Work
Quality work requires several things. Quality work first and foremost requires quality workmanship; this is almost certain if you are dealing with experienced technicians. The second contributing factor to quality work is quality materials and parts. Reputable repair firms will use quality parts, not the cheapest assemblies they could find on the market. Check the rating of the emergency AC repair service with Better Business Bureau to be certain before you make the call.